Isolated pockets of light to moderate showers are possible across Barbados and the island chain
Synopsis: The Atlantic high pressure system is the dominant feature.
Forecast: Partly cloudy to cloudy, hazy and breezy at times with isolated light to moderate showers.
Wind: ESE - E at 20 to 35 km/h.
Seas: Moderate in open water with swells from 1.5m to 2.0m.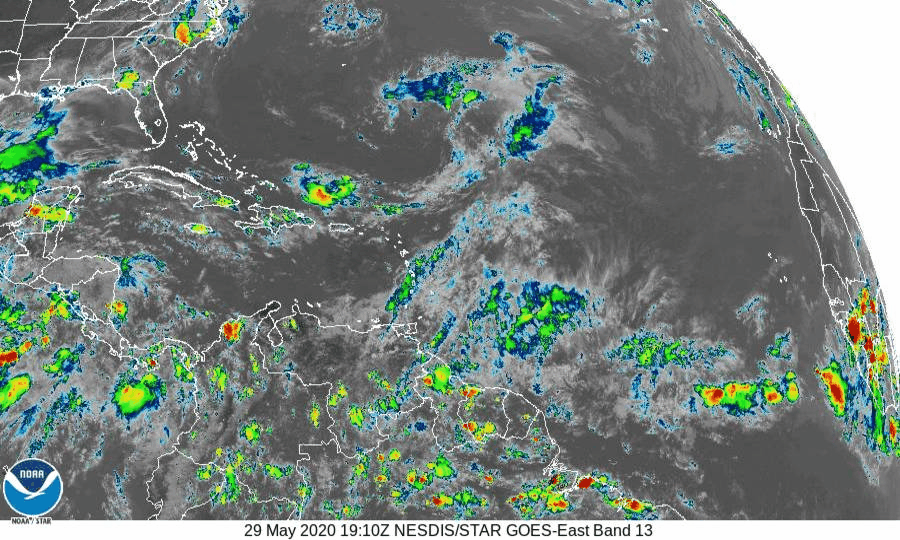 Eastern Caribbean Outlook
Tonight: The Atlantic high pressure system will remain dominant across Barbados and the eastern Caribbean. Shallow patches of surface to low level clouds will continue to traverse the island chain and a few brief scattered showers are expected. However, mid to upper level moisture will remain across the Windwards allowing for mid to upper level layer clouds to persist.
In addition, an upper level jet centered over the central Windwards continues to provide favorable upper level support for convective cloud developement. Therefore, isolated pockets of light to moderate showers are possible across Barbados and the island chain